Ingredients
1 cup organic sprouted brown rice/quinoa/cauliflower rice, cooked per package

½ cup green onions, chopped

1-3 free range organic eggs

1 avocado, sliced

1 tbsp avocado oil

1 tsp garlic (minced or powder)

1 tsp Himalayan salt

1 tsp seasoning of choice (cayenne, etc)

½ tsp turmeric
PREPARATION
Throw your cooked rice/quinoa/cauliflower rice into a skillet over med/low heat with 2 tsp of avocado oil, ½ tsp of Himalayan salt, ½ tsp seasoning of choice, ½ tsp turmeric, and green onions. Stir and cook for 5 minutes until heated through. Add to serving bowl. Add 1 tsp of avocado oil to skillet over medium heat. Crack egg(s) and season with remaining seasonings. Cook 1-2 min each side until cooked to your liking. Top rice mixture with egg and sliced avocado and enjoy!
RECIPES: what to expect
Every week you will receive 1 breakfast recipe, 3 lunch & dinner recipes, and Klean snack options.
I like to aim for meals packed with flavor but also Klean at the same time. I like to keep a mixture of meats & veggies for my recipes to make a more balanced menu.
All recipes will be COMPLETELY FREE of (if you follow my do & don't/tips on the weekly grocery list):
gluten
dairy (optional)
GMOs
MSG
nitrates/nitrites
high fructose corn syrup
antibiotics/hormones
SHOPPING RECOMMENDATIONS
Kroger
Wal Mart
Costco/Sams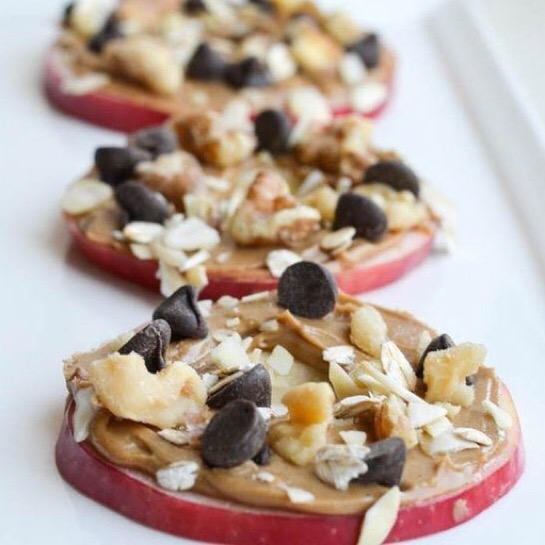 INGREDIENTS
1 apple, cored & cut into rings (lay apple on side when cutting)

1/3 cup nut butter of choice

1/4 cup dairy free chocolate chips

1/4 cup coconut shreds

1/4 cup chopped nuts
PREPARATION
Spread the nut butter on the flesh part of the apple ring and add all other toppings. Adults and children can enjoy this healthy and guilt free snack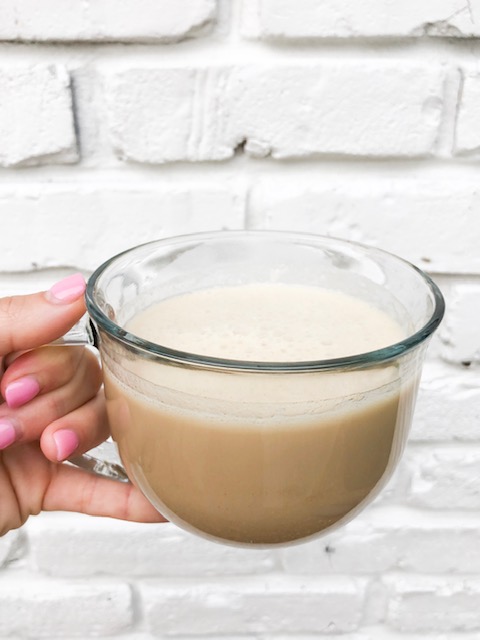 INGREDIENTS
1 cup organic coffee (hot or cold)

1 cup organic nut milk

1/3 cup unsweetened coconut cream (optional)

1 tbsp grass fed ghee

1 tbsp MCT oil

1 tsp raw local honey (sub for xylitol/stevia/monk fruit)

Optional: avocado, frozen banana, maca powder, etc
PREPARATION
Throw all in a blender for 1 minute until it starts to foam. The foam part is the best part!
INGREDIENTS
2 tbsp coconut aminos (amino acids, GF soy sauce)

1 & ½ tbsp raw local honey

¼ tsp chili powder

1 tsp garlic powder or fresh

1 tsp Himalayan salt

1 tbsp avocado oil
PREPARATION
Mix the above ingredients in a bowl and set aside. Cook shrimp with 1 tbsp of avocado oil in a skillet over medium heat for about 3-4 minutes. Add sauce mixture on top, stir, and cook for another 3-4 minutes until shrimp all fully cooked. You can throw on top of zoodles, spaghetti squash, or pasta of choice. I suggest seasoning the zoodles/SS/pasta with 1 tsp of Himalayan salt, 1 tsp of garlic, and 1 tsp of cayenne. You can also sprinkle chili flakes on top of shrimp for extra heat!